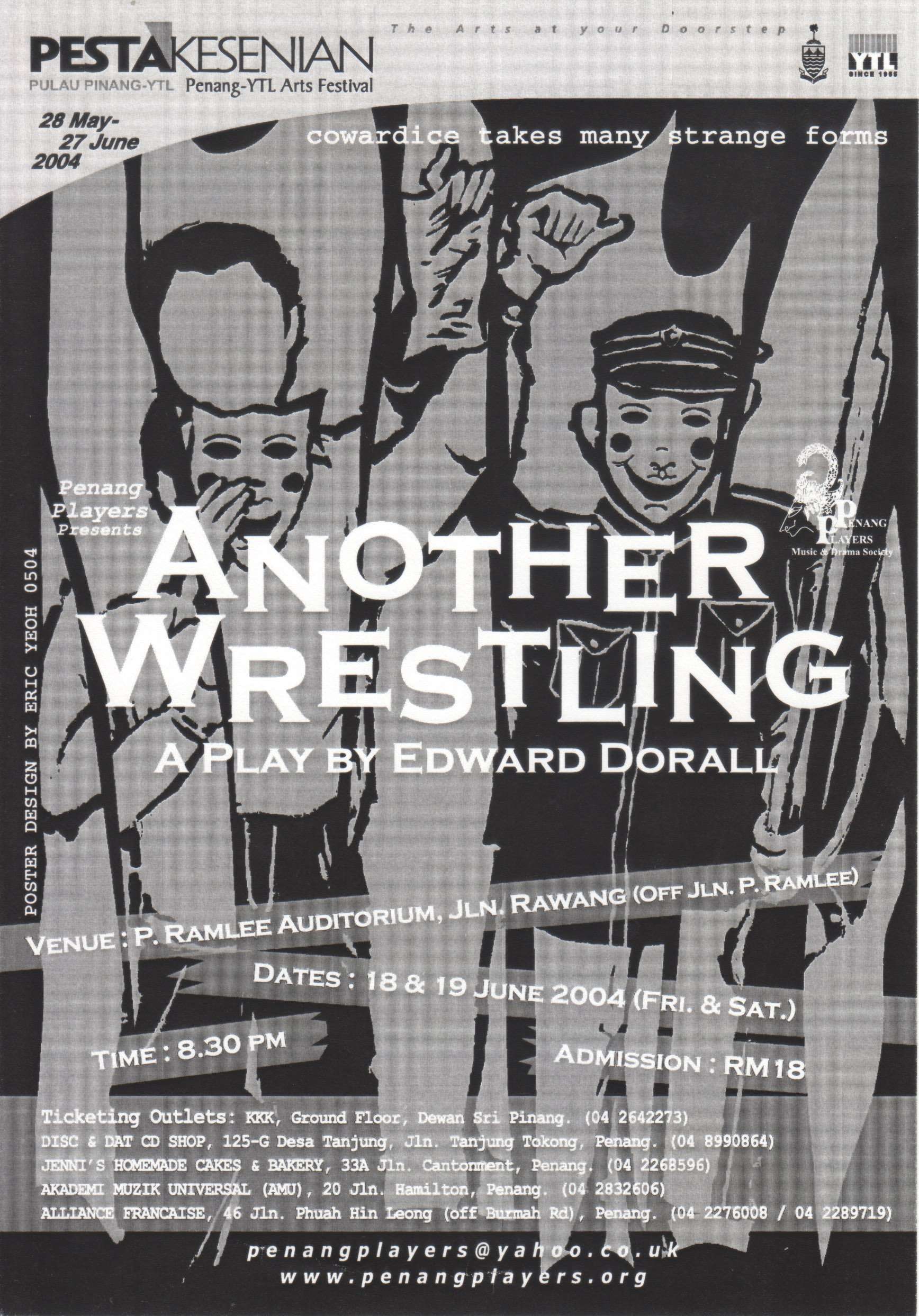 Date/s: 19th, 20th June 2004
Synopsis

Nick is a famous playwright, a former leader of a rebellious anti-violence movement suspected of having a stand contrary to that of the authorities. Today he is a changed man, he writes as the powers advise him to, and is amply rewarded with lucrative contracts and stardom.
Director: Himanshu Bhatt
Actors
Kenneth Rodrigues, Mark Beau de Silva, Jayaram Menon, Himanshu Bhatt, Kabilan Reitberger, Adeline Ong, Shamila Ariffin, Carmei Emily Wright, Lim Poh Im, Teoh Ean Na, Lee Chun Kit, Alan Tan, Shaula Simi Kumar, Serena Koay, Mary Schneider, Lucille Dass, Helen Atkinson.