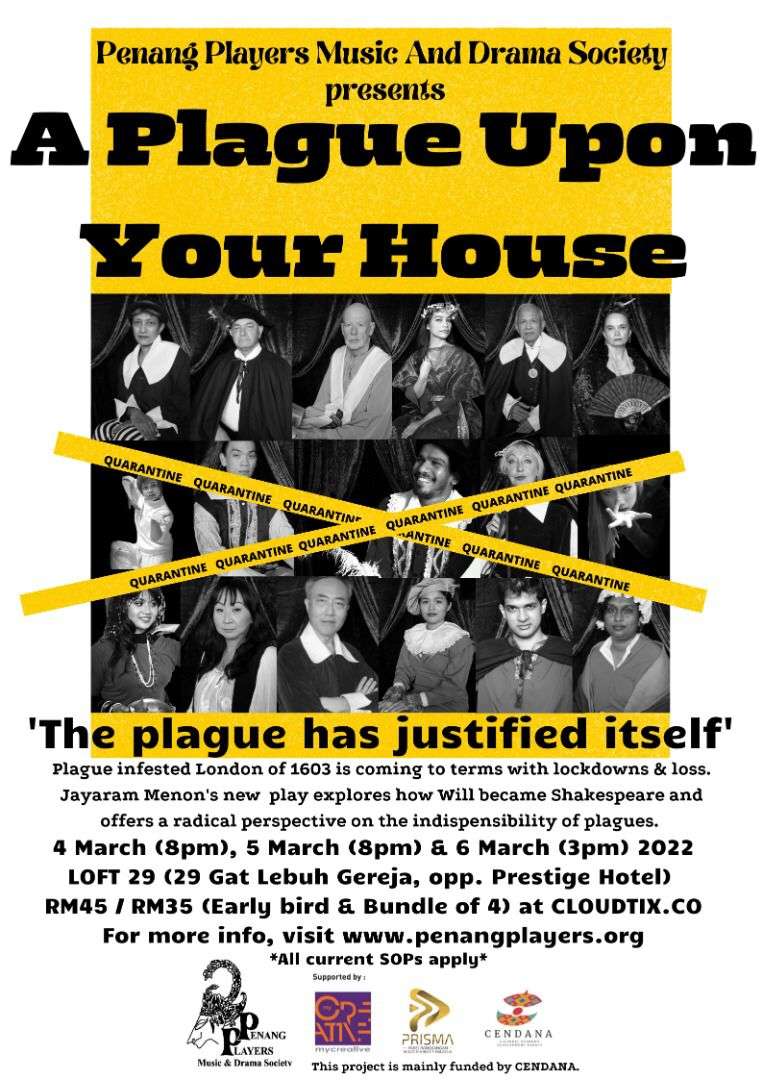 Date/s: 4th, 5th, 6th March 2022
Synopsis
The Plague is back in London, killing people and destroying livelihoods. Only the powerful bureaucracy, religious hierarchy and the Order of Physicians seem to thrive. The London City Council, charged with bringing the plague under control, takes the route of strict lockdowns on most public venues including theatres.
Upcoming playwright-impresarios Will Shakespeare and Ben Jonson are not taking it lying down. Ben lobbies the Council to allow theatre to operate, even if under stifling conditions. Will aggressively pursues other avenues to keep his theatre company afloat by writing racy lyrical poems and romances for his steadiest patrons and even offering them his family-recipe remedy for the plague.
When a member of his company gets infected, Will at considerable danger to himself offers the last of his supply of the remedy to his infected actor-friend. Will too eventually falls victim, and is on his death-bed when a gipsy Esmeralda arrives from Stratford with a fresh batch of the medicine.
This meeting catches the attention of High Spirits Khaliban and Ariela whose charter includes non-interventionist trend-spotting on human societies devastated by the Black Death 300 years ago.
Waiting upon humans to break through out of their plaque-encrusted legacy institutions that are gradually being dismantled by repetitive plagues, the High Spirits clash when they experience Will's plague-enhanced mind.
Director
Jay Menon
Dance Director
Khoo Jen Leong
Choreographers
Havela D. and Sylvia
Music Coordinator
Nick Pagan
Actors
Lord Mayor… Prabah Ramdass
Councillor Cromwell… Joe Napoli
Physician Cauchy… Sharmila Kana
Bishop Becket… Christopher Miley
Ben Johnson… Philip Yeoh
Will Shakespeare… Ivan Gabriel
Orlando… Jen Leon
Edwina… Diana Saw
Diana… Sheryl Lee
Diana's Mother… Monica Mohan
Diana's Father… Jay Menon
Khaliban… Garu Rumon
Ariela… Ida Suhaimi
Esmeralda… Afifa Hanafiah
Dancing Imps
Havela D. & Sylvia
Singer
Tatiana Breger