Penang Players organise dramatic play readings of plays from various authors. We try to chose a play reading location that is appropriate to the play.
Actors read the plays, get to keep the script, but still act and wear minimal costumes to create the right atmosphere.
On several occasions, we have created an opportunity for French language students of the ALLIANCE FRANCAISE to play read a French play and share the stage with our actors. We have also performed play readings at Little Penang Street Market.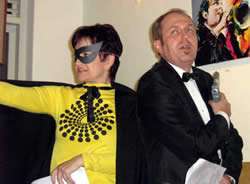 The Last Mystery (2007)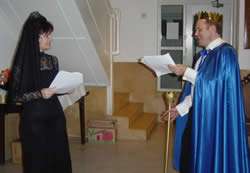 Le Cid (2006)
Cyrano de Bergerac (2005)